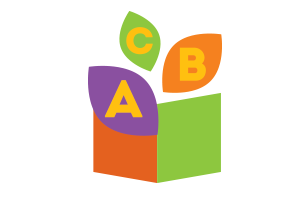 Description of the Program
The day care and preschool theme approach is used to make the learning process fun and engaging, integrating songs, art, science activities, social studies, cultural experiences, stories, field trips and play. Teaching is done indirectly by providing the children with a variety of age appropriate materials and directly by introducing them to new experiences.
The centre is set up into designated areas of fun and learning. Children are encouraged to choose from those areas which are of interest to them. The learning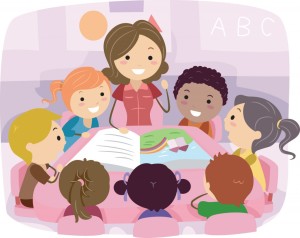 centres promote a balance between individual and group play as well as free play. Our well equipped play areas offer a wide selection of play materials, experiences and activities that enhance learning and help your child develop independence and self confidence.
We emphasize the social aspect of group care, providing ourselves as models – a cooperative staff, sharing the work load and communicating openly. We help younger children with verbalizing, toileting, eating skills and the idea of sharing and caring. We help older children accept responsibility, and encourage the verbalization of feelings and emotions.
Program Goals
The child care centre program provides experiences that meet the needs of the children and stimulates learning in all developmental areas. We strive to see your child bloom in our care!
Each child is viewed as unique person, with an individual pattern, timing of growth and development. The curriculum, and adult intervention, depend on individual differences in ability and interests. Different levels of ability, development and learning styles are expected, accepted, and used to design appropriate activities.
Interactions and activities are there to develop children's self-esteem and positive feelings towards learning.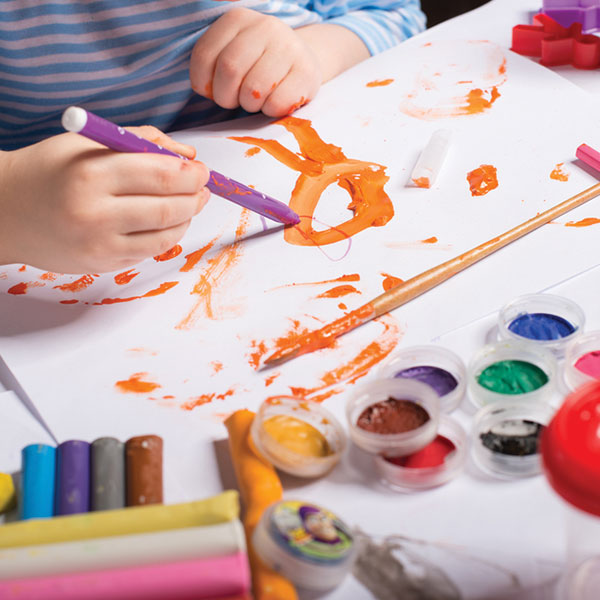 Preschool/Daycare Schedule
7:00-9:15: Children arrive and make their free play choices such as: art, table toys, blocks, dramatic play, or music activities. Breakfast.
9:15-9:35: Children are tidying up their toys and are involved in a morning circle directed by the teacher.  This is a time to work on the daily calendar and weather.  It is also show and tell time for the V.I.P.
9:35-10:00: Snack time. Each child brings his/her own nutritional snack.  Suggestions: Cheese and crackers, fruit pieces, vegetable sticks.
10:00-10:25: Story time connected with the daily theme.  It may be a book read by the teacher, a felt board story, or puppet story.  New songs and finger plays are also introduced at this time.  This is the time for the washroom routine.
10:25-11:10: Three way play.  The children are divided into three groups and spend 15 min in each station:
-Art/Craft presented as the extension of the theme of the day;
-Body movement.  These are music, movement exercises;
-Learning activity.  The children play games; learn to recognize letters, numbers, colours etc.
11:10-11:45: If it is nice outside the children may go for a walk around the neighbourhood or play in the playground.  If it is raining the children are free to choose their own activities inside or join in with teacher directed ones such as felt board stories, games.
11:45-11:55: Children join the phonics circle and sing songs while they wait their turn to wash hands and take their seat at the lunch table.
11:55-12:15: Lunch time.  The staff encourages this time of the day to be a social event, where the children can talk quietly with the teachers and amongst themselves.  The child's lunch should include: sandwich or soup, fruit or vegetable, juice, milk or water, dessert (if desired) fruit snack, cookies, yoghurt or cheese.  Please do not send junk food such as chocolate bars, chips, cheezies, candy, gum.
12:15-12:30: Children put their lunches away, go to the washroom to brush their teeth, wash their faces and hands and then after the naptime story, lie down on their mats.
12:30-2:00: During this time we expect the children to sleep; however, we understand that some children may only rest quietly.  If a child does not fall asleep, he/she lays on the top of their mat until the other children are asleep.  He/she is then allowed to read books or do puzzles.  (During this time the staff are taking their breaks, setting up afternoon activities and cleaning the lunch room, disinfecting the bathrooms and mopping the floors.)
2:00-2:15: As the children wake up they put their bedding away.  It is time for toileting, washing hands and joining the others already reading books.
2:15-2:30: Circle time when known songs are repeated and new materials are introduced.  At this time we introduce The Safety Spaces program or thePhonics program.
2:30-3:00: Afternoon snack time and after the washroom routine.
3:00-4:30: Depending on the weather, the children will spend the afternoon outside playing in the sandbox, on the climber, or playing with outdoor toys.  They may also join in the afternoon art projects or games and other activities.
4:30-4:45: The children come inside and wash their hands.
4:45-5:15: Indoor activities.  The children participate in free time play.
5:15-5:30: Good bye circle.
5:30-6:00: The children choose activities set out on the tables such as board games, matching, sorting games, books or table toys while they wait for their parents to arrive.