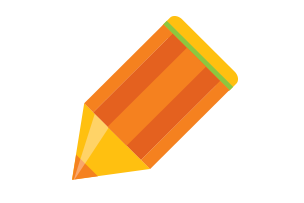 About the Program
Evergreen Child Care Centres out-of-school program involves children grades one through grade six (ages 6-12). Our program is designed to meet the individual educational and recreational needs of a child and it has been developed to enhance the child's existing skills while introducing and encouraging new interest areas and skills.
What The Program Offers
Evergreen Child Care Centre offers a variety of activities such as organized sports, planned group games, science, arts and crafts, co-operative games, field trips and more. Children will have a chance to choose based upon their own skills and interests. Areas will allow for active or quiet activities which give children an opportunity to socialize and work on co-operation and group problem solving skills. Time will also be provided each day for assistance with homework.
The staff will assist children in learning how to make appropriate decisions about their own behaviour. The safety and well being of all children in the program is of the greatest importance and will be maintained in several ways. Guidelines for behaviour will be developed with the children in their development of self-discipline. Positive reinforcement methods will also be used in order to help children develop a positive pattern of behaviour with the other children in the program.
Our purpose is to help children develop to their fullest potential by focusing on:
self-awareness, confidence and feeling of self-worth
values development
physical skills
health and nutrition
social skills
Our goal is to have happy and safe children and to meet the fundamental needs for growth and development.
Out of School Care Daily Schedule
7:00 – 8:00 – Children are arriving and have a choice between a variety of activities, such as: arts and crafts, library, music, co-operative games, etc.
8:00 – Children are taken to school.
2:25 – Children are picked up from schools.
 2:40-3:15 – Children arrive at the centre and get settled in.
3:15-3:30 – Snack time.
3:30-6:00 – Children will be involved in a variety of activities indoors or outdoors, weather permitting.
Indoors
Arts & Crafts
Science
Co-operative table games
Homework time with teacher assistance
Social recreation
Outdoors
Nature walks
Games
Relay races
Organized activities (baseball, California kick ball, soccer, basketball, etc)